Hey, you, sales development professional, I see you. And, I know you're the ultimate hunter and gatherer on the revenue team. Your entire job entails initiating engagement and qualifying prospective customers, then handing them off to account executives (AEs) by scheduling next-step meetings.
You hit quota — and get paid — by setting up those handoff meetings. It's your results that count, not your process.
You can work hard, tirelessly, but if you spend all your time spinning your wheels trying to get that handoff meeting on the calendars of both your AE and your customer, you go unrewarded. When quotas aren't met, there's no increased pay and no other acknowledgement. The reality of Sales is there is no prize for second places, good tries, and close misses.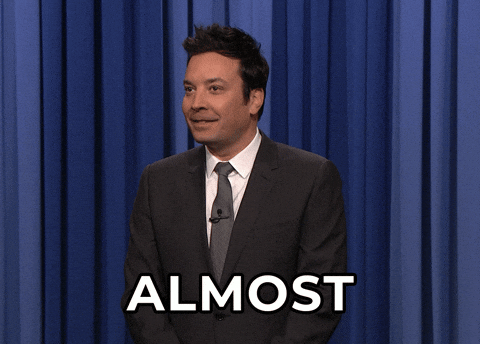 At LeanData, we feel your pain when dealing with the time-consuming manual processes that kill your efficiency and your productivity, and, in turn, kill your quota attainment and stall your career.
LeanData is here to help, and that's why we introduced BookIt Handoff.
BookIt Handoff Makes SDR Teams Efficient & Effective
Just one week at the desk of a sales development representative (SDRs) demonstrates the premium of time. The working days of sales professionals are filled with non-value-added, non-customer-facing, non-selling activities. We've all seen the statistics of how sales professionals spend upwards of 60 percent or more of their day with non-selling activities.
You sales pros already know the benefits of LeanData's automated revenue orchestration solutions in saving you time. Accurate lead-to-account matching and routing software solutions have automated mundane, tedious, error-prone, and time-consuming manual processes — like lead triage — and freed up time to engage more prospective customers.
But, that was just the beginning.
A long-time challenge for SDRs has been handing off qualified prospective customers to AEs. Traditionally, it's a mind-numbing, soul-sucking process of back-and-forth messaging between customers and AEs, with the SDR stuck in the middle, frustrated to the point of primal screams.
LeanData heard you.
Today, LeanData introduces BookIt Handoff, an extension product of its well-received BookIt automated business meeting scheduling solution released in the summer of 2022.
BookIt Handoff allows SDRs to set up next-step meetings while still on a call with prospective customers. BookIt Handoff automatically pulls up the calendar availability of the correct representative to handle the next-step call. With the customer on the line, the next-step meeting can be scheduled, and confirmations, notifications, and all other pre-meeting notifications are immediately queued up.
Once you hang up your call with your first customer, you can immediately move to your next customer. No fuss, no muss. All quota killer time, no calendar filler time.
Expertly Pass Every Buyer to the Right Team Member With BookIt Handoff
BookIt Handoff allows administrators to use LeanData's flexible, no-code, easy-to-use FlowBuilder interface to create custom workflows based on your specific business logic. No go-to-market motion is too complex, and as the workflows are visual and not some unmanageable rules-based list, they are easy to change as both the market and your team require.
The result is friction-free handoffs of buyers with the speed, precision and accuracy required to accelerate buying journeys and buying decisions.
See for yourself how LeanData's BookIt Handoff can make you and your SDR team a lean, mean quota-killing selling machine!