At the end of the day, your business and its delivered customer experience relies on meetings. Virtual or in-person, meetings are the best way to facilitate human-to-human communication, empowering information sharing, decision making and, perhaps most importantly, fostering the development of relationships.
The bane of meetings, however, have always been the attempts at scheduling. Quite often, scheduling entails a litany of back-and-forth messaging and repeated glances at continually changing calendars.
Surely there's got to be a better way, for both customer and company alike.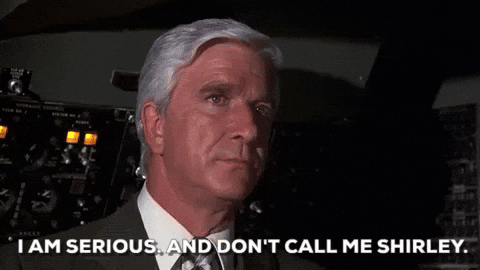 Luckily, in this Information Age of the internet, there is a solution to the mind-numbing activity of scheduling meetings, and it comes in the form of automated business meeting scheduling software.
The Benefits of Automated Business Meeting Scheduling
Meetings, particularly those with customers, make your business work. Like the saying goes, you only get one chance to make a good first impression, and if the scheduling process is too cumbersome for your customers, they're likely to take their business elsewhere just out of simplicity, ease and convenience. 
Then, of course, there are the internal considerations of both efficiency and speed. In an era of "do more with less" and responsible growth, businesses simply cannot afford the waste of scarce and expensive resources in manually scheduling appointments. Manually scheduling meetings is both time-consuming and incredibly complex due to a variety of factors, including  multiple calendars with conflicting appointments, time zones, pre-meeting coordination with all parties, and more. All that complexity kills the speed to which a company can respond to customers, and slow response times stop customer engagement in its tracks.
By syncing with individual calendars, automated business meeting software eliminates all the back-and forth of traditional manual scheduling. Plus, with built-in confirmations and reminders, software solutions free up time ahead of meetings to devote to more value-added tasks.
Customers benefit from painless, friction-free scheduling experiences and quick lead response times. The business and its representatives benefit from the elimination of time-consuming and costly manual tasks that negatively impact both efficiency and effectiveness. Deployed in today's modern tech stack, automated business meeting scheduling solutions are a true win/win for all parties involved.
Factors to Consider in Sourcing Automated Business Meeting Software
Consider the following when deciding the best automated business meeting application for your organization:
Simplicity & Ease of Use: The best solution for your business is one that works effortlessly and seamlessly for your customers. For your external customers, scheduling needs to be fast and accurate. Accuracy is critical as it's no good in scheduling a meeting if that meeting is with the wrong company representative. For your internal customers, accuracy is equally important, but so is day-to-day administration. Ensure your solution has an interface that allows the visualization of customer routing and flows; rules-based lists become near impossible to navigate quickly when any go-to-market motions reach even a modicum of complexity.
Integrations: Your solution absolutely, positively has to integrate smoothly with your existing calendar system, like Google, Microsoft and Apple. Additionally, automated meeting scheduling should integrate seamlessly with your Salesforce instance, as scheduled meetings should automatically be converted to events within SFDC. Finally, look to integrate automatic notifications from tech stack staples like Slack and Microsoft Teams.
Automations. Your best solution will eliminate all tedious, mundane and time-consuming manual activities by automating routine tasks like sending meeting confirmations, reminders, follow-ups and thank yous, as well as updating Salesforce with contacts and meetings/events.
Customization: An automated software solution isn't really a solution if it can't be customizable to fit the specific needs of your business. The best solutions allow complete customization of meeting types and durations, as well as customization with regards to your brand's logo and color palette.
Professional Services & Customer Success: Buying a solution is one thing; getting the absolute best value and maximizing your return on investment is quite often yet another. Deployment of your solution should be quick and easy, and regular meetings with Customer Success will keep you fully aware of new feature sets and their relevance to your business and its customers.
Cost. Price is always a consideration, but be certain to calculate your total cost of ownership (TCO). Aside from hidden costs associated with installation and deployment, examine costs related to your overall tech stack. For instance, will your automated business meeting scheduling solution integrate with other point solutions you deploy, like data enrichment, intent, and others?
Reviews. Your potential vendor will likely provide you with customer references. Those can be good, but better yet are peer reviews. Check the sites you trust most, like G2 for example, and use reviews to cultivate your short list of potential solutions. 
Streamline Your Processes with Automated Scheduling
The time has come for both you and your customers to break up with traditional scheduling paradigms. Neither of you have the time or inclination for the hassles.
Instead, look to integrate automated business meeting scheduling into your go-to-market processes. Doing so allows both you and your valued customers to avoid the tedious, time-consuming, soul-sucking process of scheduling and tracking meetings. With all that out of play, you both can focus on a stress-free, productive meeting.
Use the checklist above early in your education and consideration phases to make an informed decision on the best automated business meeting scheduling solution for your business.